Home -Birding In south India
Birding In south India
---
Destination: Cochin - Thattekkad - Top Slip - Coimbatore - Ooty - Cairnhill Forest - Potato Research Station - NAduvattam & Nadugani - Sighur Ghat - Munnar - Rajamali (Eravikulam National Park) - Bodi Ghats - Cochin Book This Tour

Duration: 18 nights / 19 days

Day 01: Arrival Cochin Arrival at Coachin where our reprsentative will meet and assist you. transfer to hotel or overnight halt. Free to explore the surrounding and get used to watch the birds.

Day 02 - 04:
Thattekkad Birding TourAfter lesuire breakfast, and some quick birding around the hotel, set your ways towards Thattekkad sight. THATTEKKAD BIRD SANCTUARY is 78km from Cochin and regarded as the best place in Kerala to see birds. This sanctuary is also known as the Dr Salim Ali Bird Sanctuary, named after the world-renowned ornithologist (1896-1987) who described Thattekkad as a 'birder's paradise'. 300 species of bird may be found there, including Ceylon frog-mouths, Greenish Leaf Warbler, Malabar Trogon, White Bellied Treepie, Dollar Bird, Sri Lankan Frogmouth, Fairy Bluebirds, Grey Chested Prinia, Brown Shrike, Malabar grey hornbills, jungle mynas, yellow Naped Woodpecker, Yellow Billed Babbler, Crested Tree Swift rose-billed rollers, Tytlers Leaf Warbler and a stunning Black Baza. Overnight at tents

Day 05 - 08:
Top Slip Anaimalai is also called Elephant Mountains range in the Western Ghats of the Tamil Nadu state at Southern India. The Anaimalai Hill are a junction of the Eastern Ghats and Western Ghats and have a general northwest-southeast trend. Anai Peak (8,842 feet [2,695 m]) lies at the extreme southwestern end of the range and is the highest peak in southern India. The total area of this National Park is approx 1250 sq. kms and its official title is Indira gandhi Wildlife Sanctuary. Birders can have a sight of Black Bittern, Oriental Honey Buzzard, Changeable Hawk, Rufous Bellied, Black and Crested Serpent Eagles, Vernal Hanging Parrots, Emerald dove, common Hawk cuckoos, chestnut winged and Banded Bay Cuckoos, Jungle Owlet, Brown backed Needletail, Alpine Swift, Crested Treeswift, Cheast Nut headed and Blue bearded bee eater, brown capped pygmy woodepecker, black hooded orioles, Chestnut tailed Starling, Large woodshrike, velvet fronted Nuthatch, Forest Wagtail, Thick billed Flowerpecker, purple rumped sunbird, white rumped munia and many more ....

Day 09:
Coimbatore Early morning drive towards Coimbatore. Arrival and check in at hotel. Free to explore the surrounding.

Day 10:
Ooty After early birding at Coimbator, proceed towards Ooty. Situated at Northwestern Tamil Nadu which is at an altitude of 2,200m from the sea leavel. This place is a great summer destination for Indian as well as for Westerners. Bird watcher are recommoended to spend minimum 5 to 6 days at this place. Below listed are the few important destination to have the sight of numerous birds:- Cairnhill Forest, Potato Research Station, NAduvattam & Nadugani, Sighur Ghat

Day 11:
Cairnhill Forest Situated at the elevation of 2150 m from sea leavel sometime known as "the ravine at Ooty" is a small area of degraded shola with stream of water running through it covered by tea, fir and eucalyptus. One can have look at Indian Blue Robin, Scalt Thrush, Red breasted Fly catcher, Nilgiri woodpigeon, white cheeked Barbet, Nilgiri Laughingthrush, black - and - orange Thrush, Tickell's Leaf Warbler, Olive backed Pipit, Forest wagtails, Grey Junglefowls, Brown wood owls, Bar winged Flycatcher shrike, Blackl headed cuckooshrike, Indian scimitar Babbler, Tickell's blue flycatcher, white throated Fantail, velvet fronted nuthatch, plain flowerpecker and many more... Day 12: Potato Research Station The station is located in the tropical hills in southern India. This place have degraded remnant shola patch at the Cairnhill Reserved Forest 3 km from town on the Avalanche road. Birds seen included Black and Orange Flycatcher, Scaly Thrush, Tickell's Leaf Warbler,White-spotted Fantail, Common Rosefinch and Grey Junglefowl, Indian Blue Robin, White-bellied Shortwing, Kashmir Flycatcher, Grey-headed Canary Flycatcher, Grey Tit, Velvet-fronted Nuthatch, Crimson-backed Sunbird, Greenish and Tickell's Leaf Warblers etc.

Day 13:
Naduvattam & Nadugani An excellent shola extend east of Naduvattam vilage on the road between Ooty abd Theppakadu. We recommend Birders to spend one full day at this place to have a sight of Grey Junglefowl, Woodcock, Indian Scimitar Babbler, Black and orange and Nilgiri fly catchers, Crimson backed Sunbirds, Nilgiri Laughing Thrush, Large billed leaf, Greenish and western crowned Warblers, Indian Blue Robin, SCaly Thrush, Eurasian Black bird, Black lored tit, forest wagtail, pompadour green pegion, Mountain imperial pigeons, Nilgiri wood pigeon, white bellied blue flycatcher, Malabar Whistling Thrush, Crimson backed sunbirds and little spiderhunter etc....

Day 14:
Sighur Ghat Sighur Ghat is also known as Kalhatti Ghat or simply Steep Ghat and is named after Sighur River at the bottom. There is a short cut-branch off the Gudalur ghat at Theppakadu in Mudumalai. This is the steep slop from Ooty down to the eastern end of Mudumalai. Birders can have a sight of Painted Bushquail, Kalhatty Checkpost, Common Buzzard, Bonelli's & Black Eagles, Indian Swiftlet, Pacific Swallow, White browed Bulbul, Indian Swiftlet, Pacific Swallows, Twany Bellied Babblers, Grey Junglefowls, Malabar Parakeet, Blue faced Malkoha, White cheeked Barbet, Yellow browed Bulbul, Indian Blue Robin, Blue headed Rock Thrush, Verditer Flycatcher and many more ....

Day 15 :
Munnar Drive towards Munnar. Munnar is a town located in the southern state of Kerala in India. The name is most often used to refer to the whole tourist area, of which the town forms a part. The etymology of Muannar is believed to be derived from the Malayalam words Muunu (three) and aaru (river), referring to the town's strategic location at the confluence of the mountain streams of Muthirappuzha, Chanduvarai and Kundala.

Day 16:
Rajamali (Eravikulam National Park) Eravikulam National Park is a 97 km˛ national park located along the Western Ghats in the Idukki district of Kerala in India. The terrain consists of high altitude grasslands interspersed with sholas. Eravikulam National Park harbours the largest surviving population of Nilgiri tahr (Hemitragus hylocrius).Nilgiri Tahr is endemic to the southern Western Ghats.Its relatives are the Himalayan tahr(Hemitragus jemlahicus) and Arabian Tahr(hemitragus jayakiri). Eravikulam National Park offers the view of Tickell's Leaf Warblers, Tytler's Leaf Warbler, Indian Scimitar Babbler, Black and orange Flycatcher, Nilgiri Flycatcher, Large Billed Leaf Warbler, White bellied Short wing, Blue rock thrush, Eurasian Blackbird, Bonelli & Black Eagles, White Cheeked Barbet, Pacific Swallow, Malabar Whistling Thrush, Black lored Tit, Velvet Fronted Nuthatch, Grey Junglefowl, Nilgiri wood Pigeon and many more..

Day 17:
Bodi Ghats Birding tourBodinayakanur, also called Bodi is a small town located on the foothills of the Western Ghats, in the southern state of Tamil Nadu in India. This town is surrounded by the ranges of Western Ghats on three sides, offering spectacular views of the Ghats. Aves found at these regions are Yellow throated Bulbul, Jungle prinia, Sirkeer Malkohas, white cheeked & crimson fronted Barbets, Pacific swallow and Rufouys Babbler, Red spurfowl, Jungle Bush Quail, Grey Junglefowl, Indian Swiftlet, Twany bellied, Yellow eyed Babblers, Purple rumped and Loten's Sunbirds, thcik billed warbler, Green Imperial Pigeons, White bellied Drongo, Puff throated Babbler, Black Headed Cuckooshrike and many more ..

Day 18:
cochin Arrival at Cochin and transfer to hotel for over night halt.

Day 19:
Cochin - onward destination as per the fixed departure shedule transfer towards the airport for onward journey to home town. our tour plan and services ends here.

Note:
This is a sample tour plan. We can customized tour plan according to the destination, budget and number of days. For tailor made itinerary, please feel free to write us or contact us.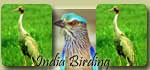 Look For Birding Adventure
Birding In Corbett
Birding In Rajasthan
Birding In Andamans
Birding In Himalayas
Birding In Ladakh
Birding In South India
Birding In Goa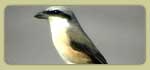 ITINERTRY
North India
South India
Central India
North Bengal Sikkim
North East India

Responsible Tourism
The members at IBT are keen lover of mother nature and not only respects the ...
Read More...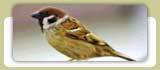 Pre Tour Informtion
Health.....
Before 5 - 6 weeks of your trip to India, India Birding Tours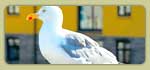 Travel Advise
India the country with the population more than



Weather Conditions
India the country with an area of 3,166,414 Sq.km and the