Home -
Birding In Dargeeling Tiger Hill
Birding In Dargeeling Tiger Hill
---
As other hill station Dargeeling is also growing as a great Summer Tourist destination for Indian and Foreginer Guest. Dargeeling nestled at the Northern part of West Bengal in grandeur and beauty of towering snow-capped mountains with the Abode, the Kanchenjunga, the king of the mountains, dominating the sombre, snowy sentinels, lies the jewel of the town, elegant, sophisticated and incrediably beautiful, Where as Tiger Hill is the famed sunrise point 11kms from Darjeeling with the elevation of 2485m giving the clear spectacular views of the Kanchenjunga range. The habitat here is mainly ringal bamboo and oak. It is a good place to see Brown Parrotbill and Gould's Shortwing. One can say this place as "A site with great birding potential." Minimum 5 - 6 days birding at this place is recommended from April to Mid October.

At Dargeeling, one can have sight of Himalayan Griffon, great Barbet, Long tailed Minivet, streaked Laughingthrush, Silver eared Mesia, Black eared Shrike Babbler, Rusty Fronted Barwing, Red tailed Minla, Whishkered Yuhina, Rufous winged Fukvetta, Rufous Sibia, Little Pied, Verditer and Grey headed Flycatcher, Rufous bellied Niltava, Wite throated Fantail, Brownish Flanked and Russet Bush Warblers, Hill Prinia, Smoky, Buff barred, lemon rumped, Ashy throated, Grey Bushcat, Chestnut bellied Rock Thrush, Blue Whistling Thrush, Grey Winged Blackbird, Green backed and Black throated tits, White tailed Nuthatch, Olive backed pipit, Mrs gould's, Green tailed and Fire tailed Sunbirds, Yellow breasted Greenfinch, little Bunting and many more .....

At Tiger Hill, Birders can have a look at Hill partridge, Khalij Pheasent, Large Hawk Cuckoos, Oriental and Lesser Cuckoo, Oriental and Lesser Cuckoos, Spot bellied Eagle Owl, Collard Owlet, Himalayan Swiftlet, Fork Tailed and House Swifts, White throated Needletail, Darjeeling Woodpecker, Streak breasted Scimitar Babbler, Scaly breasted Wren Babbler, Rufous Capped Babbler, Fulvous and Grey headed parrotbill, Blue winged laughing thrush, Black heade shrike babblers, Hoary throated Barwing, Snowy browed, Sapphire, and Rufous gorgeted Flycatcher, Rufous bellied Niltava, Yellow bellied Fantail, Chestnut warblers, Goldcrest, indian Blue Robin, Orange flanked, Golden and white browed Bush robin, White tailed Robins, WHite collard Black Bird, Plain backed. Long billed browned tit, Olive backed and rosy pipits, Plain mountain Finch, Gold naped Finch, Red headed finch and many more ....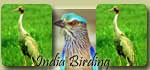 Look For Birding Adventure
Birding In Corbett
Birding In Rajasthan
Birding In Andamans
Birding In Himalayas
Birding In Ladakh
Birding In South India
Birding In Goa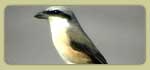 ITINERTRY
North India
South India
Central India
North Bengal Sikkim
North East India

Responsible Tourism
The members at IBT are keen lover of mother nature and not only respects the ...
Read More...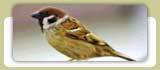 Pre Tour Informtion
Health.....
Before 5 - 6 weeks of your trip to India, India Birding Tours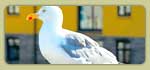 Travel Advise
India the country with the population more than



Weather Conditions
India the country with an area of 3,166,414 Sq.km and the