Home -
Birding In Dibru Saikhowa
Birding In Dibru Saikhowa
---
Dibru-Saikhowa National Park is a national wildlife park in Tinsukia, Assam, India with an area of 650 square km. Located at about 13 kms north of Tinsukia town and about 515 kms from Guwahati and is bounded by the Brahmaputra river and Arunachal hills in the north and Dibru and Patkai hills on the south. Dibru Saikhowa National Park is one of the nineteen biodiversity hotspots in the world. It mainly consists of semi wet evergreen forests, tropical moist deciduous forest, bamboo, cane brakes and grasslands. Situated in the flood plains of Brahmaputra, at an altitude of 118 m above sea level, Dibru-Saikhowa is a safe haven for many extremely rare and endangered species of wild life including over 300 avifauna both endangered and migratory, as well as various species of shrubs, herbs and rare medicinal plants.

Birders are recommended to spend at least 4 - 5 days at Dibru Saikhowa National Park to have a look at Malayan Night Herons, Little, Cinnamon, Yellow and Black Bitterns, Black Necked Stroks, Glossy Ibis, Comb Duck, Red Crested Pochards, Black Baza, Crested Goshawk, Bonelli's Eagles, Pallas's, Grey headed and lesser Fish Eagles, Eurasian Griffon, Swamp Francolin, Common and Sarus Crane, Bengal Florican, River Lapwing, Lesser Sand Plover, Nordmann's Greenshank, Long toed Stint, Pallas's Gull, Thick billed Green Pegion, Chestnut winged and lesser Cuckoos, Lesser Coucal, Brown Fish Owl, Blue eared and Ruddy Kingfisher, Blue beared Bee eater, Oriental Pied, Great Hornbills, Streak Throated and Grey headed woodpeckers, Bengal Bushlarks, Brahminy Starling, Bank and WHite vented Mynas, Black Creasted, Ashy and Black Bulbul, Puff Throate, Buff breasted, Rufous fronted, Grey Throated, Chestnut Capped, Sapphire Flycatcher, Large and Rufous bellied Niltavas, Rufous rumped and Striated Grassbirds, Black browed reed, Golden Spectacled and Grey hooded Warblers, Blue WHistling Thrush, Streaked Weavers, Manipur Bush Quail, Slender billed Babbler, Bristled Grassbird and many more ....

Not only the aves, one can have look at mammals such as Wild Water Buffallos, Elephants, Tigers, Leopards, Sambar, barking deer, Hog Deer, Wild Boar, Indian Porcupine, Leopard Cats, Smooth Indian Otter, Feral Horse and so on ....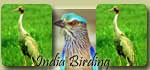 Look For Birding Adventure
Birding In Corbett
Birding In Rajasthan
Birding In Andamans
Birding In Himalayas
Birding In Ladakh
Birding In South India
Birding In Goa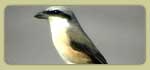 ITINERTRY
North India
South India
Central India
North Bengal Sikkim
North East India

Responsible Tourism
The members at IBT are keen lover of mother nature and not only respects the ...
Read More...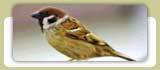 Pre Tour Informtion
Health.....
Before 5 - 6 weeks of your trip to India, India Birding Tours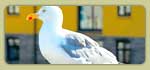 Travel Advise
India the country with the population more than



Weather Conditions
India the country with an area of 3,166,414 Sq.km and the