Home - Birding In Jatinga
Birding In Jatinga
---
Situated at 9 km south of Haflong, a small hill in southern Assam. The small village of Jatinga in the North Cachar Hills is famous throughout India because of the so - called Bird Mystery which is played out every autumm.
Birders can look after Red headed Trogon, Great Barbet, Lesser and grater Yellownapes, Longtailed Broadbill, Blue whistling Thrush, Slaty backed and spotted forktails, spangled Drongo, white browed scimitar Babbler, white crested, lesser and whistling duck, Blue breasted Quail, Kalij Phesant, Yellow legged and Barred Buttonquails, Slaty legged Crake, Common and Purple moorhens, White breasted Waterhen, Watercock, slaty breasted rail, Pheasent tailed jacana, Eurasian Curlew, Eurasian Woodcock, spotted and emarlad dove, White throated kingfisher, Ashy Woodswallow, Black creasted Bulbul, Asian Paradise Flycatcher, Black naped Monarch, Blue Rock Thrush, Nepal Fulvetta, Rufous Gorgeted Flycatcher, Golden Spectacled Warbler, white capped wter redstart, Fire breasted Flowerpecker, Black throated Sunbird, Mountain Imperial Pigeons, Bay woodpecker, Maroon Oriole, Crested Finchbill, striated bulbul, Coral - billed and Red billed scimitar Babblers, Long billed, streaked, Eyebrowed, Pygmy and spotted wren Bablers, Crested serpent eagles, Grey peacockpheasant, red junglefowl, Oriental Turtle and Emerald Dove, Red breasted Parakeet, Vernal hanging parrot, brown hornbill, Black creasted, Flavescent, Ashy, Mountain and Black bulbuls, Streak breasted scimitar babbler, Silver eared Mesia, Blue winged Minla, Whishkered and white bellied Yuhinas, Grey sibia, snowy browed, slaty blue, little pied sapphire and many more ....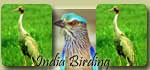 Look For Birding Adventure
Birding In Corbett
Birding In Rajasthan
Birding In Andamans
Birding In Himalayas
Birding In Ladakh
Birding In South India
Birding In Goa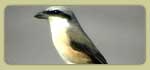 ITINERTRY
North India
South India
Central India
North Bengal Sikkim
North East India

Responsible Tourism
The members at IBT are keen lover of mother nature and not only respects the ...
Read More...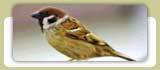 Pre Tour Informtion
Health.....
Before 5 - 6 weeks of your trip to India, India Birding Tours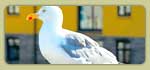 Travel Advise
India the country with the population more than



Weather Conditions
India the country with an area of 3,166,414 Sq.km and the