Home -
Birding In Kaziranga and Panbari
Birding In Kaziranga and Panbari
---
Kaziranga National Park is an Indian national park with an area of 378 sq. kms and a World Heritage Site in Golaghat and Nagaon districts of Assam, India. It is refuge for the world's largest population of Great One-horned Rhinoceros. Kaziranga has the highest density of tigers among protected areas in the World. Kaziranga is a vast stretch of tall elephant grass, marshland and dense tropical moist broadleaf forests crisscrossed by four main rivers - Brahmaputra, Diphlu, Mora Diphlu and Mora Dhansiri and has numerous small water bodies
Kaziranga is recognized as an Important Bird Area by Birdlife International for conservation of avifaunal species. Birders are suggest to stay atleast 4 - 5 days and spend their time at this National to view approx 300 species which includes Spot billed and grey white Pelicans, Oriental Darter, Asian Openbill, Wooly necked and black stroks, Bar headed goose, Ruddy Shelduck, spot billed duck, Falcated duck, Indian, Hooded and Blue Pittas, Himalayan Flameback, Maroon Oriole, Spot winged Starling, Rosy Minivet , Scaly Laughingthrush, Dark sided, Ferruginous, Snowy browed, Little pied, pale chinned, Pygmy blue, pale blue, and Blue throated Flycatcher, Tickell's Leaf, Large bellied Leaf, Blyth's Leaf, Ferruginous Pochards, cotton pygmy goose, Brahminy kite, changeable hawk, booted, Rufous bellied, steppe, greater spotted and white tailed Eagle, Red headed and Cinerous Vultures, Himalayn Groffons, Ospery, Oriental Hobby, Red necked Falcon, Kalij Pheasent, Red Junglefowl, Yellow legged Buttonquail, river and Black Bellied Terns, Red Collard Dove, Green Bellied Terns, Jungle and Asian Barred OPwlets, Brown Hawk, Owls, Large Tailed Nightjars, Strok Billed Kingfisher, Grey Capped Pygmy Woodpecker, Bengal Bushlark, Ashy Woodshawllow, Black breasted Parrotbill, Common stonechat, White backed and Long billed Vultures, Himalayan Griffons, Marsh and Pied Harriers, Spotted Steppe, Booted and Black eagles,Bar winged Flycatcher, White rumped Shama, Golden Babblers, Dark Necked and Mountain Tailorbirds, Yellow vented Warblers, Blue throated and Crimson Sunbirds, Little spiderhunter, Black breasted Parrotbill, Black winged Cuckooshrike, Emerald Dove, indian, Grey Billed, and Planitive Cuckoos, Golden babblers, Golden fronted Leafbirds, Striated Babblers, Brownish Flanked, Grey Sided and ChineaseBush Warblers, Yellow browed and Greenish Warblers and many more ....
Not only Aves one can have sight of mammals such as Rhino, Wild Water Buffallo, Wild Elephants, Hog Deer, Tigers, Wild Boar, Smooth Indian Otters, Ganges River Dolphine, Hoolock Gibbon, Capped Languars and many more ....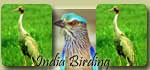 Look For Birding Adventure
Birding In Corbett
Birding In Rajasthan
Birding In Andamans
Birding In Himalayas
Birding In Ladakh
Birding In South India
Birding In Goa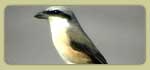 ITINERTRY
North India
South India
Central India
North Bengal Sikkim
North East India

Responsible Tourism
The members at IBT are keen lover of mother nature and not only respects the ...
Read More...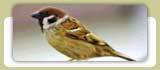 Pre Tour Informtion
Health.....
Before 5 - 6 weeks of your trip to India, India Birding Tours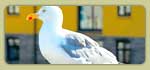 Travel Advise
India the country with the population more than



Weather Conditions
India the country with an area of 3,166,414 Sq.km and the