Home -
Birding In Manast
Birding In Manas
---
Situated at the elevation of 61 m from the sea level with the area of 391 sq. km, has got its name from Manas river, which is named after the serpent god Manasa. Manas National Park is a National Park, UNESCO Natural World Heritage site, a Project Tiger Reserve, an Elephant Reserve and a Biosphere Reserve in Assam, India. Located in the Himalayan foothills with a part extends to Bhutan. The park is well know for its rare and endangered wildlife which is not found anywhere else in the world like the Assam Roofed Turtle, Hispid Hare, Golden Langur and Pygmy Hog. The best season to visit Manas National Park is from December to March. At this peak times the checklist of Birds at Manas is approx 380 species of birds. Birder can have look at Black Francolin, Rain and Blue breasted Quails, Barred Buttonquail, Lesser Coucal,Grass owl, Bengal Bush Lark, Chestnut Capped and Striated Babblers, Pale Footed BUsh Warblers, Zitting and Bright headed Cisticolas, Rufous rumped and striated Grassbirds, Blunt winged warblers, white tailed rubythroat, jcommon stonechat, Black headed Munia, Finn's Weaver, Little Herons, Ruddy SHelduck, Commom Merganser, Ospery, Great Thick Knee, Small Pratincole, River Lapwing, River and Black Bellied Terns, Crested and Pied Kingfisher, Collard Falconet, Pin tailed, wedge tailed, thick bellied and orange breasted Green Pigeons, Ashy Scoop Owls, Spot bellied Eagle Owl, Brown and Tawny Fish Owls, Red Headed Trogons, Chestnut headed and Blue beared bee eater, Great Hornbill, Speckled Piculet, Long tailed Broadbill, Blue naped, Indian, Hooded and Blue Pittas, Himalayan Flameback, Maroon Oriole, Spot winged Starling, Rosy Minivet , Scaly Laughingthrush, Dark sided, Ferruginous, Snowy browed, Little pied, pale chinned, Pygmy blue, pale blue, and Blue throated Flycatcher, Tickell's Leaf, Large bellied Leaf, Blyth's Leaf, Yellow vented, chestnut crowned and Broad billed Warblers, White rumped shama, Orange headed thrush, Grey winged black birds, Sultan, yellow cheecked, Black throated Tits, Green tailed and Black throated Sunbird, Pallas's and Lesser Fish eagles, Oriental Hobby, Greater Painted snipe, Slaty headed Parakeet, Vernal Hanging parrot, Chestnut winged cuckoos, Grey and Savanna Nightjars, Ruddy Kingfisher, Eurasian Wryneck, Streakthroated and grey headed woodepeckers, wire tailed swallow, Nepal House Martine, Black Naped Oriole, crow billed, orange bellied leafbird, Himalayan, Ashy and Black Bulbuls, Grey throated and Yellow eyed Babblers, White throated, Rusy fronted Barwing, Rufous Sibia, Dark Throated Thrush and many more .... Not only the Aves, one can have look at Mammals such as Golden Langur, Hispid Hare, Pygmy Hog, Assamese Rabbit, Black Naped Hare, Wild Buffalos, Ganges Dolphin, Indian Bison, Hog Deer, Samabr, Swamp Deer, Hoolock Gibbons, Binturong, Sloth Bear, Chinease Pangolin, Small Indian Mongoose and so on ....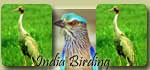 Look For Birding Adventure
Birding In Corbett
Birding In Rajasthan
Birding In Andamans
Birding In Himalayas
Birding In Ladakh
Birding In South India
Birding In Goa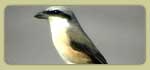 ITINERTRY
North India
South India
Central India
North Bengal Sikkim
North East India

Responsible Tourism
The members at IBT are keen lover of mother nature and not only respects the ...
Read More...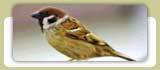 Pre Tour Informtion
Health.....
Before 5 - 6 weeks of your trip to India, India Birding Tours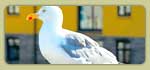 Travel Advise
India the country with the population more than



Weather Conditions
India the country with an area of 3,166,414 Sq.km and the