Home -
Birding In Pulicat Lake
Birding In Pulicat Lake
---
Pulicat Lake is the second largest brackish-water lake on the Coromandel Coast of southeastern India. It lies at the border of Tamil Nadu and Andhra Pradesh states, 60 km north of Chennai. The barrier island of Sriharikota separates the lake from the Bay of Bengal. It is the second-largest brackish water ecosystem on India's east coast, after Orissa's Chilka Lake. The lake is shallow, and varies in area with the tides and seasonal rainfall, from 460 sq. km in high water to 250 sq. km in low water.

The shallow lake is known for its diversity of aquatic birds, and is an important stopover on migration routes. Approximately 15,000 flamingos visit the lake each year, along with pelicans, kingfishers, herons, painted storks, spoonbills and ducks. The beaches of Sriharikota are an important nesting spot for sea turtles. Birds found at this region are Spot bellied Pelican, Indian and Little Cormorants, Herons, Egrets, Painted Stroks, Asian Openbill, Black Headed Ibis, Spoonbill, Bar headed Goose, Greater Painted Snipe, White Bellied Sea Eagles, Harriers, Ospery, Peregrine Falcon, Lesser Frigatebird, Common Ringed Plover, Slender Billed Gull, Black Fronted Dotterel, Paddy Field Pipit, Indian Pitta, Oriental Skylark, Yellow and White browed Wagtails, Indian Silverbill, Black Headed Munia, Eurasian Marsh, White eyed Buzzard, Eurasian and Great Thick Knees Yellow watrtled Lapwing, Brown Headed Gull and Many More ......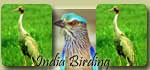 Look For Birding Adventure
Birding In Corbett
Birding In Rajasthan
Birding In Andamans
Birding In Himalayas
Birding In Ladakh
Birding In South India
Birding In Goa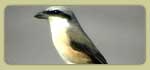 ITINERTRY
North India
South India
Central India
North Bengal Sikkim
North East India

Responsible Tourism
The members at IBT are keen lover of mother nature and not only respects the ...
Read More...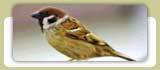 Pre Tour Informtion
Health.....
Before 5 - 6 weeks of your trip to India, India Birding Tours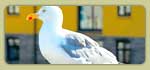 Travel Advise
India the country with the population more than



Weather Conditions
India the country with an area of 3,166,414 Sq.km and the