Home -
Birding In Top Slip
Birding In Top Slip
---
Anaimalai is also called Elephant Mountains range in the Western Ghats of the Tamil Nadu state at Southern India. The Anaimalai Hill are a junction of the Eastern Ghats and Western Ghats and have a general northwest-southeast trend. Anai Peak (8,842 feet [2,695 m]) lies at the extreme southwestern end of the range and is the highest peak in southern India. The total area of this National Park is approx 1250 sq. kms and its official title is Indira gandhi Wildlife Sanctuary.

The toursit zone is at Top Slip which is situated at the elevation of 740 m on the edges of Karian Shola, and outstandingpatch of rainforest of approx 9sq kms which is the habitat for good number of South Indian Endemic birds.

Birders can have a sight of Black Bittern, Oriental Honey Buzzard, Changeable Hawk, Rufous Bellied, Black and Crested Serpent Eagles, Vernal Hanging Parrots, Emerald dove, common Hawk cuckoos, chestnut winged and Banded Bay Cuckoos, Jungle Owlet, Brown backed Needletail, Alpine Swift, Crested Treeswift, Cheast Nut headed and Blue bearded bee eater, brown capped pygmy woodepecker, black hooded orioles, Chestnut tailed Starling, Large woodshrike, velvet fronted Nuthatch, Forest Wagtail, Thick billed Flowerpecker, purple rumped sunbird, white rumped munia and many more ....

Not only the birds one can have a glimps of mammals such as Wild Boar, Nilgiri Langur,. Malabar Giant Squirrel, spotted deer, small indian civet, toddy cat, Indian Porcupine, Gaur, Sambar, sloth Bear, Dusky Striped Squirrel, stripe necked and ruddy mongoose, black naped hare, leopard, tigers etc at Anaimalai forests.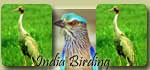 Look For Birding Adventure
Birding In Corbett
Birding In Rajasthan
Birding In Andamans
Birding In Himalayas
Birding In Ladakh
Birding In South India
Birding In Goa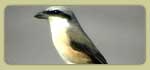 ITINERTRY
North India
South India
Central India
North Bengal Sikkim
North East India

Responsible Tourism
The members at IBT are keen lover of mother nature and not only respects the ...
Read More...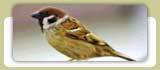 Pre Tour Informtion
Health.....
Before 5 - 6 weeks of your trip to India, India Birding Tours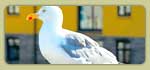 Travel Advise
India the country with the population more than



Weather Conditions
India the country with an area of 3,166,414 Sq.km and the