Home -Travel Advise
Travel Advise
---
Cross Cultural Advice
India the country with the population more than 100 crore offering the different prospect of travel has the vast diversity of culture. One can experience difference in cultural and view of thinking from each and every cities, states of the country. So its very tough to provide the conclusion of Indian culture in few stanga, any how one should note that Each culture has an array of idioms, non-verbal communication signals, and unspoken cultural norms. This difference in culture can be great source of humor and would give the pleasent feeling too but sometime can be frustrating.
India Birding Tours (IBT) have tried to sum up the few advice, inorder to make your journey to Indian sub continent go smoothly :-

Tipping
Although by definition a "tip is never legally required and its amount is at the discretion of the person being served" and also varies from culture to culture. In Indian sub continent Tipping remains optional as desired by the Guest. But, It's the common practice to tip service providers such as waiters, bartenders, hotel staff, and anyone who goes out of their way to help & serve you.

Etiquette
Are you prepared to Travel Indian Sub continent and Are you setting up your travel luggage? And you dont want to be called as "Another Stupid Tourist", then Go through the paragraph properly inorder to set up your mind.
There are varied cultural difference in Indian Sub continents and people are trying to be more westernized and advanced but are very conservative towards dressing, building of religious importance such as temples, church, Mosques etc. Please be aware of all these things and always consider not to offend them.
Indian are very conservative towards the dressing, they usually prefers the long sleevs shirts or tees covering the whole body. And incase if you are roaming in short dresses or beach wear in cities than you are probably going to be noticed which is not good for owns saftey too. Not only towards the dressing they are nasty while religion comes in between. So be aware that when you isit the building of religious importance than the most important thing is to open your shoes out before the entrance, ladies should cover their head before they enter such places. Incase if you are not aware of such practices than its always better to watch others before you do it.

Bargaining
Bargaining is something you should learn, if you are visiting Indian Sub Continent and is a way of life in many Indian Sub continents. From our experience of being the travel agents based in Delhi, we have learned there are items travelers may bargain for. The easiest wasy to get an idea of what you can bargain for and what you cannot is to watch other travelers. Mean while, Note that Rickshaws, Jewelry, Accommodation, Textiles, Clothes, Artwork, Rugs are the items you should bargain for where as Train tickets, Museum entrance fees, Plane tickets, Safari Adventures, Set fares and fixed prices are the items that you should not bargain at Indian Sub Continent.

Panhandling
Begging is the practice whereby a person obtains money, food, shelter or other things from people they encounter by request which is commenly reffered as sponging, spanging or panhandling. Beggars are common in India. Although we believe and recommend you should not give to begging children, if you must do so and feel sorry for them, then please consider giving bread, fruit, pens or paper - but please do not give children money. That will spoil them and wont do any good to them or their family member.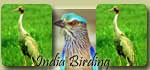 Look For Birding Adventure
Birding In Corbett
Birding In Rajasthan
Birding In Andamans
Birding In Himalayas
Birding In Ladakh
Birding In South India
Birding In Goa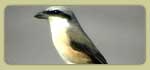 ITINERTRY
North India
South India
Central India
North Bengal Sikkim
North East India

Responsible Tourism
The members at IBT are keen lover of mother nature and not only respects the ...
Read More...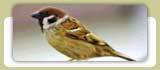 Pre Tour Informtion
Health.....
Before 5 - 6 weeks of your trip to India, India Birding Tours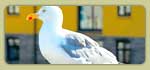 Travel Advise
India the country with the population more than



Weather Conditions
India the country with an area of 3,166,414 Sq.km and the