Home -
Birding In Udhaamandalam
Birding In Udhaamandalam
---
Situated at Northwestern Tamil Nadu which is at an altitude of 2,200m from the sea leavel. This place is a great summer destination for Indian as well as for Westerners. This magnificient places is well connected with air and surface transportation. Bird watcher are recommoended to spend minimum 5 to 6 days at this place. Below listed are the few important destination to have the sight of numerous birds:-

Cairnhill Forest
Situated at the elevation of 2150 m from sea leavel sometime known as "the ravine at Ooty" is a small area of degraded shola with stream of water running through it covered by tea, fir and eucalyptus. One can have look at Indian Blue Robin, Scalt Thrush, Red breasted Fly catcher, Nilgiri woodpigeon, white cheeked Barbet, Nilgiri Laughingthrush, black - and - orange Thrush, Tickell's Leaf Warbler, Olive backed Pipit, Forest wagtails, Grey Junglefowls, Brown wood owls, Bar winged Flycatcher shrike, Blackl headed cuckooshrike, Indian scimitar Babbler, Tickell's blue flycatcher, white throated Fantail, velvet fronted nuthatch, plain flowerpecker and many more ... .

Potato Research Station
The station is located in the tropical hills in southern India. This place have degraded remnant shola patch at the Cairnhill Reserved Forest 3 km from town on the Avalanche road. Birds seen included Black and Orange Flycatcher, Scaly Thrush, Tickell's Leaf Warbler,White-spotted Fantail, Common Rosefinch and Grey Junglefowl, Indian Blue Robin, White-bellied Shortwing, Kashmir Flycatcher, Grey-headed Canary Flycatcher, Grey Tit, Velvet-fronted Nuthatch, Crimson-backed Sunbird, Greenish and Tickell's Leaf Warblers and many more ....

Naduvattam & Nadugani
An excellent shola extend east of Naduvattam vilage on the road between Ooty abd Theppakadu. We recommend Birders to spend one full day at this place to have a sight of Grey Junglefowl, Woodcock, Indian Scimitar Babbler, Black and orange and Nilgiri fly catchers, Crimson backed Sunbirds, Nilgiri Laughing Thrush, Large billed leaf, Greenish and western crowned Warblers, Indian Blue Robin, SCaly Thrush, Eurasian Black bird, Black lored tit, forest wagtail, pompadour green pegion, Mountain imperial pigeons, Nilgiri wood pigeon, white bellied blue flycatcher, Malabar Whistling Thrush, Crimson backed sunbirds and little spiderhunter etc....

Sighur Ghat
Sighur Ghat is also known as Kalhatti Ghat or simply Steep Ghat and is named after Sighur River at the bottom. There is a short cut-branch off the Gudalur ghat at Theppakadu in Mudumalai. This is the steep slop from Ooty down to the eastern end of Mudumalai. Birders can have a sight of Painted Bushquail, Kalhatty Checkpost, Common Buzzard, Bonelli's & Black Eagles, Indian Swiftlet, Pacific Swallow, White browed Bulbul, Indian Swiftlet, Pacific Swallows, Twany Bellied Babblers, Grey Junglefowls, Malabar Parakeet, Blue faced Malkoha, White cheeked Barbet, Yellow browed Bulbul, Indian Blue Robin, Blue headed Rock Thrush, Verditer Flycatcher and many more ....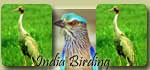 Look For Birding Adventure
Birding In Corbett
Birding In Rajasthan
Birding In Andamans
Birding In Himalayas
Birding In Ladakh
Birding In South India
Birding In Goa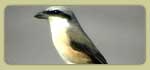 ITINERTRY
North India
South India
Central India
North Bengal Sikkim
North East India

Responsible Tourism
The members at IBT are keen lover of mother nature and not only respects the ...
Read More...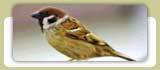 Pre Tour Informtion
Health.....
Before 5 - 6 weeks of your trip to India, India Birding Tours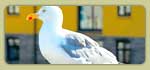 Travel Advise
India the country with the population more than



Weather Conditions
India the country with an area of 3,166,414 Sq.km and the