Home -
Birding In Nagarhole
Birding In Nagarhole
---
Nagarhole (Rajiv Gandhi National Park)
Birding TourSituated at southern karnataka about 80 kms west from Mysore which is famous for its Sandle wood products. Nagarhole National Park had a decidious mixed forest at northern and western part as well as dry and throny forest in east with the area of approx 642 sq. kms which was Hunting reserve for the Maharaja's of Mysore earlier. Its is one of the finnest forest patch in southern India having mixture of moist decidious forest & dry thorny areas. Nagarhole offers great birding some of the interesting birds to be seen here are white bellied woodpeckers, Malabar pied hornbill, Spot bellied Eagle owl & Green Imperial pegeon. Birding at Rajiv Gandhi National Park can give you sight of Oriental Darter, Changeable Hawk, Booted, Black and White Bellied Sea eagles, Hen & Pallied Harriers, Merlin, Jungle & painted Bush Qualis, Barred Buttonquail, Demoiselle Crane, Greater Painted Snipe, Eurasian and great Thick Knees, Small Pratincole, Yellow Wattled Lapwings, River & Black bellied Terns, Painted Sandgrouse, pompadour green Pegions, Vernal Hanging Parrot, Large and Common Hawk Cuckoos, Pied, Indian, Grey Bellied and Drongo Cuckoos, Asian Openbill, puff throated babbler, Alpine Swifts, Large Cuckooshrike, Scarlet Minivet, Grey Headed Fishing Eagles, Malbar Pied Hornbill, Grey Junglefowl, Indian Peafowl, Oriential Scoups, Eurasian Eagles, Brown Fish, Mottled Wood* and Brown Wood Owls, Large Tailed, Indian and Savanna Nightjars, Indian Swiftlet, Strok Bellied kingfisher, Crimson throated Barbet, Black Rumped Common and Greater Flameback, Blue Tailed and Blue beared Bee Eaters, Dusky Crag Martins, White Brown Fantails, Tickell's Blue Fly Catcher, Pale Bellied Flowerpecker, purple rumped sunbird, chestnut shouldered petronia, Streaked Weaver, Red Avadavt, Indian Silverbill and many more ....... Not only the birds you can have sight of Chital, Sambar, wild Boar, Indian Hare, Malabar Gaint Squirrel, Elephant and Gaur, Tigers, Grey Languar, Four Horned Antelopes, Indian Porcupine, Indian Pangolin, Slender Loris, Sloth Brea, Jackle, Dhole, Leopard etc at Rajiv Gandhi National Park.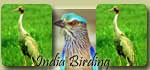 Look For Birding Adventure
Birding In Corbett
Birding In Rajasthan
Birding In Andamans
Birding In Himalayas
Birding In Ladakh
Birding In South India
Birding In Goa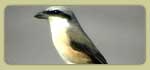 ITINERTRY
North India
South India
Central India
North Bengal Sikkim
North East India

Responsible Tourism
The members at IBT are keen lover of mother nature and not only respects the ...
Read More...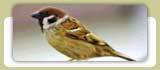 Pre Tour Informtion
Health.....
Before 5 - 6 weeks of your trip to India, India Birding Tours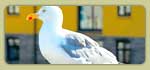 Travel Advise
India the country with the population more than



Weather Conditions
India the country with an area of 3,166,414 Sq.km and the