Home - Responsible Tourism
Responsible Tourism
---
IBT: Lovers of Mother Nature Birding Tour The members at IBT are keen lover of mother nature and not only respects the ecology of mother nature but understands it properly, this is why we have been into the travel business inorder to promote tourism while saving the ecology of mother nature. From the early start, TWT & its sub wing India angling has been committed to offer such types of tours which gives lots of chances for travellers to work with the local people using its local resources inorder to save the ecosystem for future generation minimizing negative environmental and cultural impacts. Our main motto is to respect the local communities and work out in such a manner that is socially, economically and environmentally responsible inorder to save mother nature. We hope that using these local level resources, we have tried to bring the ecomonical and social change directly to local people Or In other word trying to promote tourism while conserving nature.

Travel Style
Welcome to the land of diversity "India". India has always been an interesting destination to all types of trips and is always catching the mind of travellers. Keeping these points, In view we have tried to minimize the potentially negative social and environmental impacts of tourism, IBT offer small group of birder that respect local people, cultures as well as ecology of mother nature. To make trip adventerous and exciting, We have been using local resources such transportation, hotels, local guides. This prospect of travelling ensures the economic benefit which goes directly to local businesses and communities and allows interaction with local people to understand their culture.

Group Size
We have always tried to save the mother nature and its ecology for our future generation, so that our future generation can feel the mother nature like us. So to keep the ecosystem in balance and to reduce the negetive effects of society, we have been operating the majority of our tours with a maximum of 10 pax

Transport
IBT promises to use local methods of transportation such as public buses, trains, bicycles, dugout canoes, ferries and hiking like its other wing so that our guest can feel the thrilling excitiment of face-to-face interaction with local people reducing the over conservation of natural resources of ecosystem.

Accommodation
Accomodation is the most important part of travel, hence we offer small hotels, locally owned and family operated establishments, in mean time we do take care of sanitation also. Not only the hotels, We also try to incorporate community and family home stays wherever possible.

Local Guides & Operators
Working with local guides and operator provides the benefits directly to local people. Not only the local people, our Guest's also get benifited by the chance to explore all the corners of the desired destination.

Food
As other important aspect of travel and toursim, Food is the most important aspect. Hence inorder to reduce the pollution and over consumption of the natural resources, Tour leade would suggest you different local markets, taking view of santion. In this way, one can support the local communities and economy as well as enjoy the local dishes Book This tour .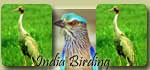 Look For Birding Adventure
Birding In Corbett
Birding In Rajasthan
Birding In Andamans
Birding In Himalayas
Birding In Ladakh
Birding In South India
Birding In Goa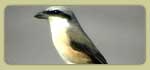 ITINERTRY
North India
South India
Central India
North Bengal Sikkim
North East India

Responsible Tourism
The members at IBT are keen lover of mother nature and not only respects the ...
Read More...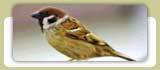 Pre Tour Informtion
Health.....
Before 5 - 6 weeks of your trip to India, India Birding Tours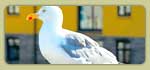 Travel Advise
India the country with the population more than



Weather Conditions
India the country with an area of 3,166,414 Sq.km and the