Home -Weather Conditions
Weather Conditions
---
Weahter
WeatherIndia the country with an area of 3,166,414 Sq.km and the population more than 100 Crores offers wide range of weather conditions across a vast geographic scale and varied topography, making generalisations difficult. Winters in India starts from November and ends at March where as Summer from April to June. One can except Moonsoon rains between July to September. For a tourist, India provides ample opportunities to participate in diverse activities in different parts of the country and can explore India round the year but should be very selective towards the destination. According to the weather condition in India, it can be divided into four regions which are Tropical wet, Tropical dry, Subtropical humid, Montane where as there are four season i.e. Winter, Summer, Monsoon, Post-monsoon.

Western Himalayas
To explore Western Himalayas Summers are the best time, as the climate remains pleasant with slightly cold evenings and plenty of sunny days. Western Himalayas, offers the great chance for the adventure lover with plenty of trekking, hiking, white water rafting, and mountaineering options during the summers.

Western India
Inorder to visit the Western India November to February are the best time. Although evenings can be cold at this areas but summers are extremely hot. Lightweight cottons and linen is required most of the year with warmer clothes for cooler winter and waterproofing essential in monsoon.

Southwest India
November to March is the pleasent time to hang around Southwest India. Monsoon rains starts between late April and July. Summer temperatures hot as high as other part of India although humidity is extreme.

Central India
The two Central Indian states Madhya Pradesh and Chhattisgarh, escape very worst of hot season of India but monsoons are heavy between July and September.

Northern Plains
Northern Plains of India, to the north of River Ganga, has the extreme climate. Summers are hot, humid, and extremely harsh. From July to September, Monsoon brings with it most of the rain received in this region. Winters are the most favoured season to visit North India, but the travellers are expected to bring with them woollens, as nights can be freezing cold.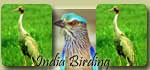 Look For Birding Adventure
Birding In Corbett
Birding In Rajasthan
Birding In Andamans
Birding In Himalayas
Birding In Ladakh
Birding In South India
Birding In Goa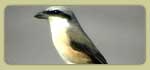 ITINERTRY
North India
South India
Central India
North Bengal Sikkim
North East India

Responsible Tourism
The members at IBT are keen lover of mother nature and not only respects the ...
Read More...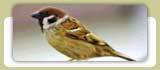 Pre Tour Informtion
Health.....
Before 5 - 6 weeks of your trip to India, India Birding Tours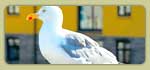 Travel Advise
India the country with the population more than



Weather Conditions
India the country with an area of 3,166,414 Sq.km and the