Home -
Birding In Vendanthangal
Birding In Vendanthangal
---
Situated at a distance of 86 kms. from Chennai, and is spread over 72 acres of marshy land with trees ideal for nesting are home to many species of water birds.Vedanthangal is the oldest bird sanctuary in the country. This has been in existence presumably for more than 200 years. The villagers had documented their right, to protect the winged visitors to this sanctuary.

Bird watcher can visit this place place from late in October and the birds are through with breeding and disperse to their feeding grounds about February. From November to February, Many migratory birds like garganey teals, shovellers, pintails, stilts, sandpipers etc. Visit the sanctuary in winter. A variety of resident birds like coots, moorhen and terns can be seen.

The breeding species of Aves at Vedabthangal Sanctuary are Great, Indian and Little Cormorants, Oriental Darter, Grey Heron, Indian Pon Heron, Great white, intermediate and Little Egrets, Black crowned Night Herons, Asian Openbill, Black Headed Ibis, Eurasian Spoonbill, Spot billed Pelicans, Glossy Ibis, Yellow wattled Lapwing, Eurasian Thick Knee, Indian Courser, Chestnut Winged, Pied, Grey Bellied and Common Hawk Cuckoos, Blue Indian Bushlark, Loten's Sunbird, Black headed Cuckooshrike, White browed Bulbul, Paddyfield, Richard's and Blytth's Pipits, White browed Wagtail, Streaked Weaver and many more ....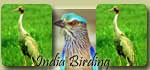 Look For Birding Adventure
Birding In Corbett
Birding In Rajasthan
Birding In Andamans
Birding In Himalayas
Birding In Ladakh
Birding In South India
Birding In Goa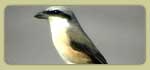 ITINERTRY
North India
South India
Central India
North Bengal Sikkim
North East India

Responsible Tourism
The members at IBT are keen lover of mother nature and not only respects the ...
Read More...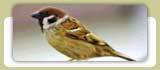 Pre Tour Informtion
Health.....
Before 5 - 6 weeks of your trip to India, India Birding Tours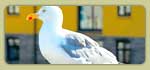 Travel Advise
India the country with the population more than



Weather Conditions
India the country with an area of 3,166,414 Sq.km and the